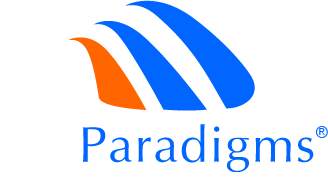 NetParadigms®, LLC specializes in a variety of web development solutions. Our services include custom website design, logo design, website hosting, web coding, website administration, e-commerce websites, bi-lingual websites, search engine optimization [SEO] and search engine ranking tactics, and 2.0 web development. We also offer content management systems (cms), which allow you to administrate the website, if so desired.
In addition, we offer mobile optimized websites (for mobile phones and other mobile devices). With mobile internet usage on the rise globally, there is an increased need for mobile optimized websites.
Based in Richmond, VA, our team offers the latest Internet marketing services with a fresh approach to web design, social media and mobile optimized websites. Read some of our client feedback to learn more of how our web development services have empowered others.
We believe that everyone, no matter their level of technical expertise, should have access to the full spectrum of technological capabilities available for their internet marketing, website design, web development and hosting needs.
Our company is dedicated to bridging the distance between our clientele and website development, while offering the highest levels of integrity and service. It is our goal to make the process of implementing vision with internet marketing an easy one.
Since we serve an international client base that communicates to a worldwide audience, we are committed to closing the gap between time zones, countries and languages. We offer custom website development, internet marketing services and web hosting packages that empower each organization to effectively broadcast their message both locally and universally. We offer bi-lingual website design and bi-lingual content management development for those who desire to reach a wider range of people.
By harnessing both vision and technology, we seek to accelerate and expand the effectiveness of each company in meeting their worldwide objectives. By strategically optimizing a custom developed site for search engine results, we are able to more effectively reach the appropriate target audience for our clientele.